Courgette plants blossom in the summer. Their flowers are the main ingredient in this recipe. Courgette blossoms are very delicate and therefore should be harvested at the crack of dawn. During the night, courgette plants are "dew watered" under the moonlight and acquire their wonderful aromas. Courgette flowers close once the day comes. Therefore, they should be harvested at specific times before dawn. Courgette blossoms with their distinctive aromas reach our facilities at sunrise. They leave the fertile fields of the Cretan soil to become a unique gourmet dish.


"Greens & Yellows" courgette blossoms are made based on traditional homemade recipes. Harvested tender courgette blossoms are filled with rice and fresh local herbs. Some others can be fried with batter and filled with mizithra cheese. These two culinary suggestions can satisfy even the most demanding palates! The two versions of one of the most popular Cretan dishes are ready to be served!
How can "Greens & Yellows" courgette blossoms be served?
There are three different ways to serve "Greens & Yellows" courgette blossoms easily:
In a pan: This is the ideal way to taste courgette blossoms with mizithra cheese! Defrost courgette blossoms and prepare a batter with flour and water (medium consistency). Dip the courgette blossoms in the batter and fry them until they get golden brown.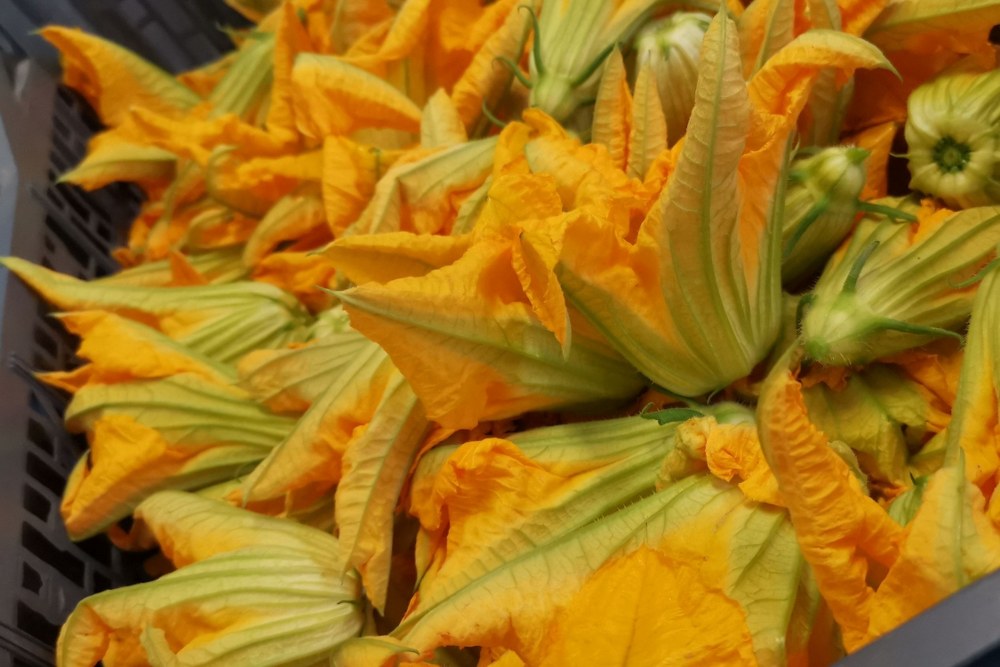 In a pot: Defrost the courgette blossoms (for 2 hours approximately) and place them in a pot. Add two shot glasses of water (approximately 40 grams) and a shot glass of olive oil (approximately 20 grams). Simmer in very low heat for ten to twelve minutes. (These instructions are for the 500 grams packaging).
In the microwave: Sprinkle the courgette flowers with olive oil while they are still frozen. Cover and microwave them for approximately three minutes.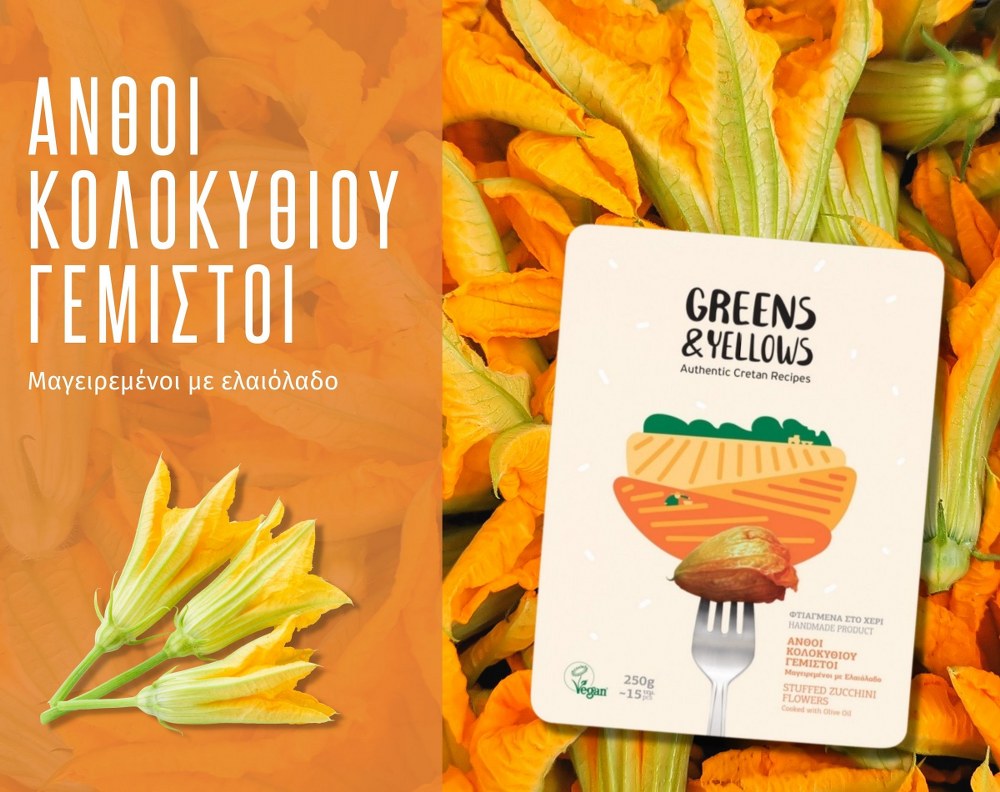 Your food is ready! Enjoy!