The Kyriakakis family has been engaged in producing traditional Cretan products for 30 years. "Meraklidika" is a product series encompassing the rich flavours of Cretan gastronomy. It is a family affair that aims to be part of every family gathering. Our passion and love for the recipes of our island have always been our driving force. State-of-the-art production technology is necessary and leads us to the production of certified and high-quality products based on the principles of the Cretan diet and tradition as well as the aromas and flavours of our island.
Our staff's mastery is what gives a unique "identity" to every product produced in our facilities, which are located in the city of Heraklion (Crete). Food safety, ingredient processing, constant quality checks, proper storage, and delivery are significant aspects we always value and look after within the framework of our commercial activity.
We always wanted our "Meraklidika" series to be offered at hotels in Crete. Our goal was to showcase the greatness of Cretan cuisine to people visiting the island.
Mediterranean and Cretan diets are two of the healthiest diets in the world. The ingredients used to produce the "Meraklidika" series originate from Crete. They are pure and locally produced. Our products contain ingredients that grow on Cretan soil: extra virgin olive oil, herbs, and wild edible greens ("horta") as well as dairy products from livestock farming units in Crete.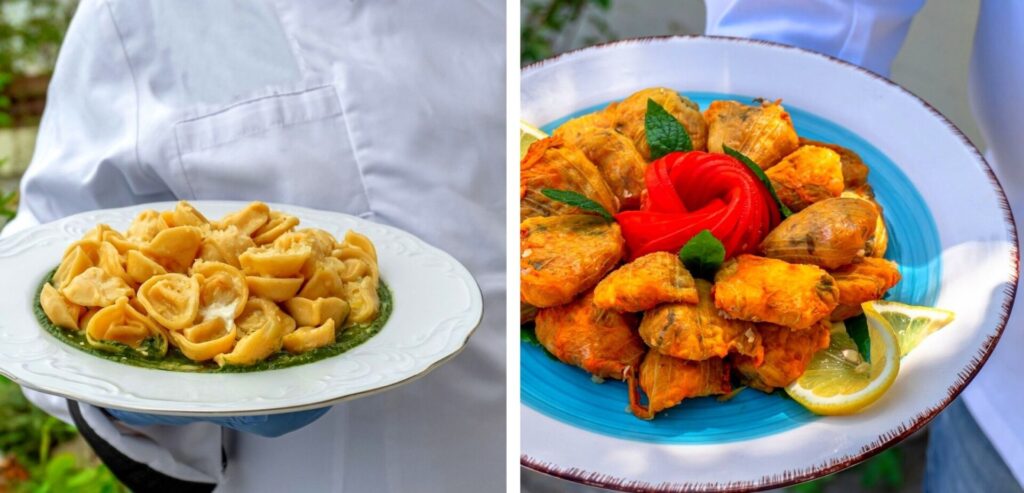 Crete is very hospitable and welcoming. It is important that all its visitors enjoy the flavours that are an integral part of its special culture. The Kyriakakis family has been collaborating with hotels all over Crete for many years. This is our way to serve unique delicacies to every traveller and visitor. Our products are our "identity" and help us showcase and promote our island and its businesses.
---
If you work in the field of hospitality, feel free to take a look at all product codes and choose the products you want for your business. Add traditional flavours to the menu of your restaurant or the shelves of your store. Call us at +30 2810 255 087 for a free presentation or check out our products here!